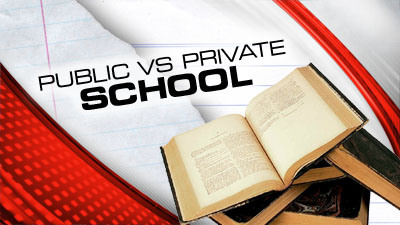 What makes a Christian school truly Christian? 
In part, it is because of the people who work there and because of the basic beliefs of the school. But it goes much deeper than that. A truly Christian education will do these things:
Everything that is taught is fully shaped by a Christian worldview - whether it is history, math, science, literature, or any other course. Since "worldview" is your perspective on everything, Christian school students have a much greater chance of making the right choices that lead to success, because they know how God's world works.
Students learn how to apply, analyze, evaluate and appreciate based on God's standards, not just something someone made up. For example, in Science, we know the world shows beautiful design and pattern, because it was created that way – and that impacts how we interact with that world. In Literature, students will learn to analyze the author's meaning, comparing it with Christian values and beliefs – and that ability of critical analysis translates to many other areas of life.                                         .
Everything that is taught emphasizes man's (and woman's) special place in the world: we are created by God to love and be loved by Him, and to be stewards of the world He created. Is it any wonder why some people in society behave like animals without morals, when many schools teach that humans are mere animals and have no special place in the world?
In a day when "toleration" means that every view is true, Christian schools are committed to the view that not everything is right; some things ARE wrong. Christian schools teach kids to discern instead of teaching kids to tolerate everything – and that will help kids make wise choices.
Christians schools teach kids to love God. And kids (and adults) do what they do, because of what they think and believe.
Upcoming Events
---
Last Day of School

Wednesday, May 25, 2022

K Graduation & Closing Ceremonies 7pm

Thursday, May 26, 2022

Sr. Graduation 7pm

Friday, May 27, 2022

Summer School Testing

Tuesday, Jun 14, 2022

Summer School Testing

Tuesday, Jun 21, 2022

Summer School Testing

Tuesday, Jun 28, 2022

Summer School Testing

Tuesday, Jul 5, 2022

Office Closed

Monday - Friday, Jul 18 - 22, 2022